About Jessie Kol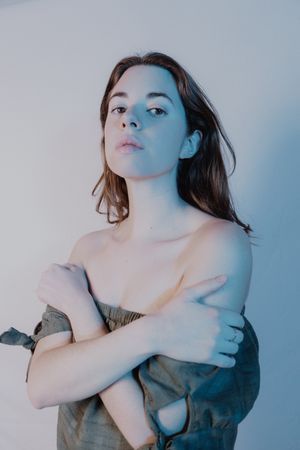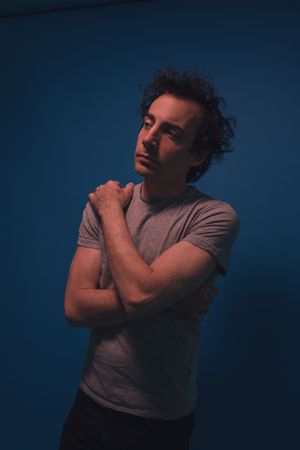 Jessie Kol is a married pop music duo consisting of singer-songwriter Jessie Sorensen and guitarist-producer, Perry Sorensen. The duo formed in 2014 in Nashville, Tennessee.
Jessie met Perry during her teenage years with Jessie as a music student and Perry as an aspiring young music producer. As years went by, Perry relocated to "Music City" to further his career. Jessie and Perry maintained their friendship through phone calls, texts and a shared passion for music. 
From friends, to Falling in love, music has always been a cornerstone in their relationship. Perry's first pick up line to Jessie was, "hey, we should hang out and song write together." 'Songwriting' then led to many more unofficial dates and writing sessions together. "Not much songwriting was actually accomplished. I think we were too nervous with butterflies in our stomachs, but we got to know each other on a deeper level," says Jessie. Music was the backdrop on which their relationship was founded, so it only seemed natural that it helped bring them closer and ended up becoming a canvas on which to create a new life together.
As always, life is full of ups and downs, and the start to Jessie Kol was an uphill battle. "We had a rough start - not much money and no home of our own. We were truly living off of love, as they say," says Jessie. Jessie actually got her musical start on the trajectory of being a jazz vocalist and artist. Her first self-titled EP was arranged by world-renowned composer and arranger, Tom Howard. The EP ended up getting the attention of one particular well known major label. This stoked excitement in Jessie and Perry, but that excitement only turned up disappointment. Jessie recounts, "the president of this particular label was very impressed with my EP. He even personally called us to talk about my potential as an artist. They wanted to hear more material so we did another EP and sent it to them. In the end, they wanted to go another direction. I was pretty disappointed, even though I realized it's a common thing to happen for even the best artists, but I'm human and it was still discouraging."
A pass from a major label, no home to call their own, and no money to create further recordings caused Jessie to give up on music for three years. "Because of those struggles I gave up music, but ended up feeling like I was selling my soul, so we ended up coming back to the music," says Jessie. In 2014 the couple decided to push all obstacles aside, do away with genre labels, and do what they truly wanted to do - music - this time, though, with Perry taking up a musically active and visible role as a member of the group and not just the producer. "I always knew in my heart, but kept denying, that I was supposed to have an active role in the creation of music with Jessie, as opposed to just pushing faders and being the engineer. Considering myself rather musically shy and inept, I had chosen not to take on that role. The hiatus helped to show me that it was time to dust off the guitar and really learn the art of composition and arranging for the purpose of Jessie Kol," says Perry. They officially formed the duo in 2014. 
Since music has always been an anchor, helping to draw them back to the core of their relationship, it's no surprise that the couple made it a priority to build a recording studio inside their first home. "Our studio is where we spend most of our time. We are either making music or sleeping, it feels like. We thrive on music," says Jessie. As a unit they face the creative process together, always having someone to bounce ideas off of and to help push each other to their full artistic potential. It sounds like the perfect combination for success but it's not always easy. "We are both strong-willed individuals, so sometimes we have what we call a 'music stand-off' where Jessie wants to head in one direction with a concept, and I in another direction. Or, you think you have an awesome idea and the other person completely takes the wind out of your sails and thinks your idea is kind of silly. It definitely keeps you level-headed" says Perry. Instead of binge watching their favorite tv series, Jessie Kol is binging on music, always wanting to improve their craft. "Music is a constant in our house. Something is always playing. Art inspires art. So when we listen to good music it inspires us to make good music." Says the duo. 
The music moves with their life, reflecting the past and their hopes and dreams of the future, expressing emotions that sometimes can only be felt through music. It takes the listener on the journey with them. 
"Our dream is that our music works its way into the lives of people and touches them and becomes a soundtrack for their life and memories...helps them cry or helps them laugh. That's our goal for all of our music."